These Indian restaurateur brothers made a headway for their ventures in a big way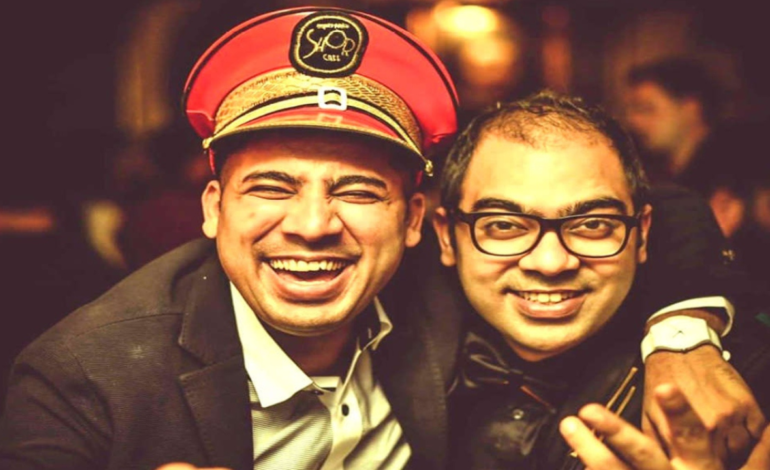 Imagine spending a tough time during early mornings and late nights and going through a hurdled journey just to make sure that all business strategies fall in line. They are the apex social beings and entrepreneurs of India, people who live for the fun of the business.
These early mornings and late night people are today's driving force of India. Working hard day after day, night after night comes with great discipline, balance and entrepreneurial spirit. It takes an innovative eye and great sense of taste to ensure the last cocktail of night was as well served as the first one.
Imperfecto group's inspirational, foresighted and determined brothers Sharad Madan and Naresh Madan are one such example of successful restaurateurs who have been at the helm of disruption to their family business and have created an unforgettable imprint in the hospitality industry. Dominating the Imperfecto group and their latest venture Khubani – Andaz Hotel, Aerocity, the duo are first-generation business pioneers of the family.
Decade-old and a household name, Imperfecto began with the tenacity of their father Suresh Madan, who laid the bricks of the group's first outlet at Hauz Khas village- the first of many.
Under his guidance, his sons – Sharad Madan & Naresh Madan turned innovators, and have taken ahead the legacy of Imperfecto – a chain with several restaurants and bars across Delhi NCR, which includes twelve high energy bars and a night club since its launch in 2013, and the recent acquisition of Hong Kong club in Hyatt Andaz which is now known as Khubani.
Imperfecto has come a long way now! They began with the endeavors of becoming the leader in creating high energy bar experience and a brand that is hand made. It looked like an enormous task at the start of our first outlet but with the backing of each other and the best team, but they were able to achieve their dreams.
The acquisition of Khubani marks the passion project of visionaries Sharad and Naresh Madan guaranteeing an escapade into regality and a journey for all senses, all because of their hard work and education.
Their journey is a commendable tale of sleepless nights, hard work, hustle and a hunger for success. Building their brand name from scratch and without an industry background brought them to where they are today.
In their free time, the brothers enjoy travelling to the hills and listening to music ranging across various genres. They also like exploring restaurants and bars on their escapades – and learning new skills on the go.
Opening a new outlet called 'Begum' in Defence Colony – South Delhi, the duo is all set to mark another big milestone for their ventures as a whole. By the end of 2023, the team seeks to monopolize the capital's market- and thereafter expand to other cities and eventually delve into the global market.
The restaurateurs of the hour, brand driven Sharad Madan and sales driven Naresh Madan are the perfect force working together to reshape New Delhi's nightlife and are an inspiration for many.