These 10 best hotels in India will make your stay a worthwhile
India, a land of rich cultural heritage and diverse landscapes, offers a plethora of luxurious accommodations for travelers seeking an unforgettable experience. From opulent palaces to serene beach resorts, India's hospitality industry has something to offer for every discerning traveler.
The Oberoi Udaivilas, Udaipur:
Nestled on the banks of Lake Pichola, The Oberoi Udaivilas is a majestic palace hotel that exudes grandeur and elegance. With its stunning architecture, luxurious rooms, and impeccable service, it offers a truly regal experience.
Taj Lake Palace, Udaipur:
Floating like a mirage on Lake Pichola, the Taj Lake Palace is a dreamlike hotel that offers a unique blend of luxury and tranquility. Its exquisite rooms, personalized service, and breathtaking views make it a favorite among travelers.
The Leela Palace, New Delhi: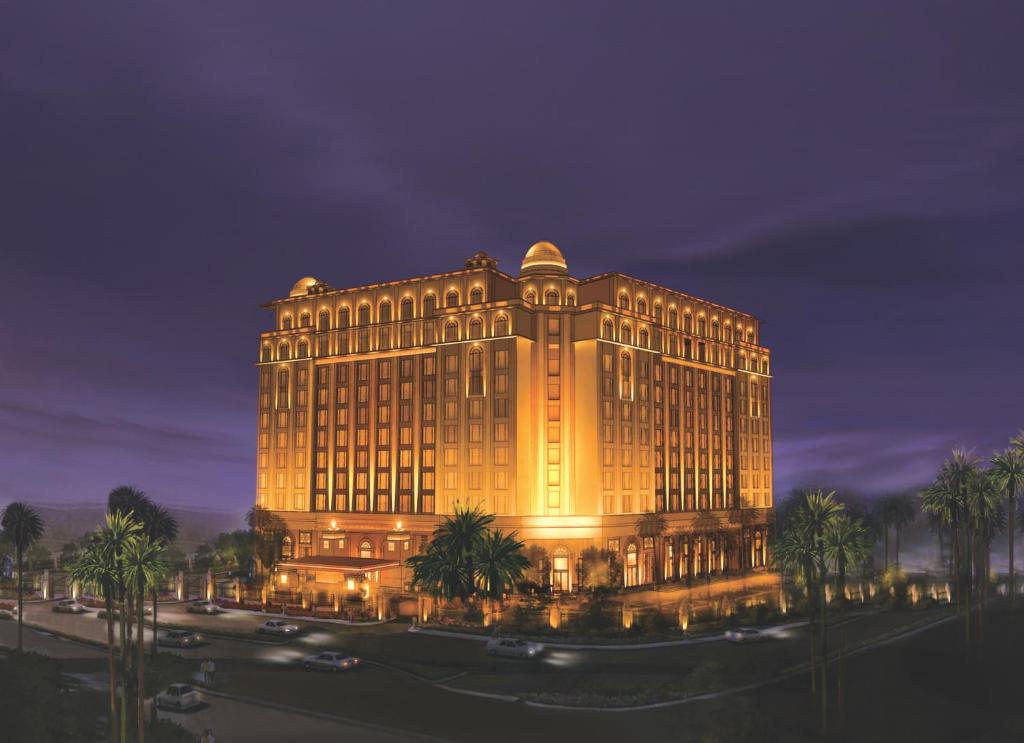 Located in the heart of the capital city, The Leela Palace is a symbol of luxury and sophistication. With its opulent interiors, world-class amenities, and award-winning restaurants, it promises an unforgettable stay.
The Oberoi Amarvilas, Agra:
Situated just 600 meters from the iconic Taj Mahal, The Oberoi Amarvilas offers unparalleled views of this architectural marvel. Its lavish rooms, impeccable service, and proximity to the Taj Mahal make it a top choice for travelers.
Rambagh Palace, Jaipur: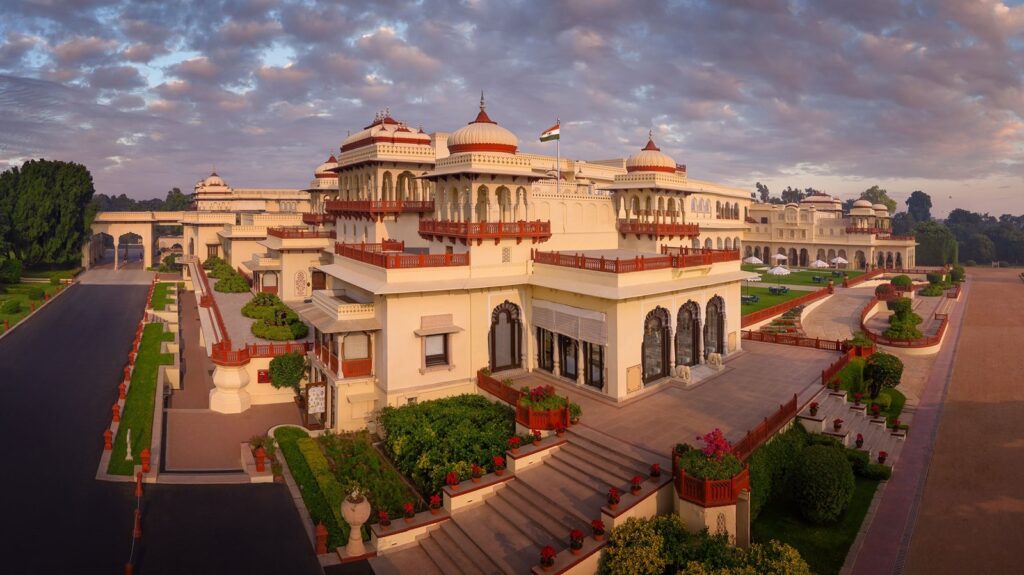 Once the residence of the Maharaja of Jaipur, Rambagh Palace is now a luxurious heritage hotel. Its stunning gardens, regal interiors, and world-class amenities transport guests to a bygone era of royalty.
The Taj Mahal Palace, Mumbai:
Overlooking the Arabian Sea, The Taj Mahal Palace is an iconic landmark in Mumbai. With its rich history, luxurious rooms, and impeccable service, it has been a preferred choice for celebrities and dignitaries.
Wildflower Hall, Shimla:
Perched at an altitude of 8,250 feet in the Himalayas, Wildflower Hall offers a serene retreat amidst nature's beauty. Its luxurious rooms, spa facilities, and panoramic views of the mountains make it a haven for relaxation.
The Oberoi Rajvilas, Jaipur:
Spread across 32 acres of landscaped gardens, The Oberoi Rajvilas is a luxurious oasis in the Pink City. With its traditional Rajasthani architecture, luxurious villas, and world-class amenities, it offers a truly royal experience.
The Serai, Jaisalmer:
Located in the heart of the Thar Desert, The Serai is a luxury desert camp that combines rustic charm with modern comforts. Its luxurious tents, cultural experiences, and warm hospitality make it a unique destination.
Ananda in the Himalayas, Rishikesh:

Nestled in the foothills of the Himalayas, Ananda is a world-renowned wellness retreat. With its holistic approach to wellness, luxurious accommodations, and serene surroundings, it offers a transformative experience for mind, body, and soul.
Also Read: Indian hotels eyes on a long run of growth as the hospitality and tourism sector grows
India's hospitality industry is unparalleled and renowned for its opulence, warmth, and cultural immersion. The top 10 hotels in India mentioned in this article offer a glimpse into the grandeur and luxury that country has to offer. Whether you seek a regal palace experience, a serene mountain retreat, or a beachside paradise, these hotels will ensure an unforgettable stay in the land of diversity and enchantment.